Pantone has unveiled its colour for 2022 and it's unlike anything we've seen before!
'Very Peri' is a brand-new lavender-violet-blue based shade created to represent confidence as the world enters yet another era of unprecedented change. Expect to see 'Very Peri' everywhere over the next few months – and if you're sceptical about introducing such a daring shade to your décor, don't worry, we're here to help inspire you with ideas for every taste.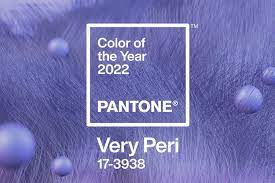 According to Pantone, 'Very Peri' is all about hope, looking ahead, and coming out of an extended period of isolation with a new vision for the future. The last few years have been vital in raising awareness of transformative issues such as the fight against climate change. So perhaps 'Very Peri' also represents a fight against the status quo, and a renewed focus on how to effect change. That's certainly something that we at Dorton can understand as we continue to promote sustainability and repurposing rather than buying new.
So, how can you bring this exciting, wildly contemporary shade into your home?
Accents and features
One of the easiest ways to introduce periwinkle is to accessorise – whether with ornaments, soft furnishings, fabrics, or a feature wall. We love this example where an electrifying periwinkle has been chosen to offset traditional features such as a period fireplace, classic chair and antique lamps.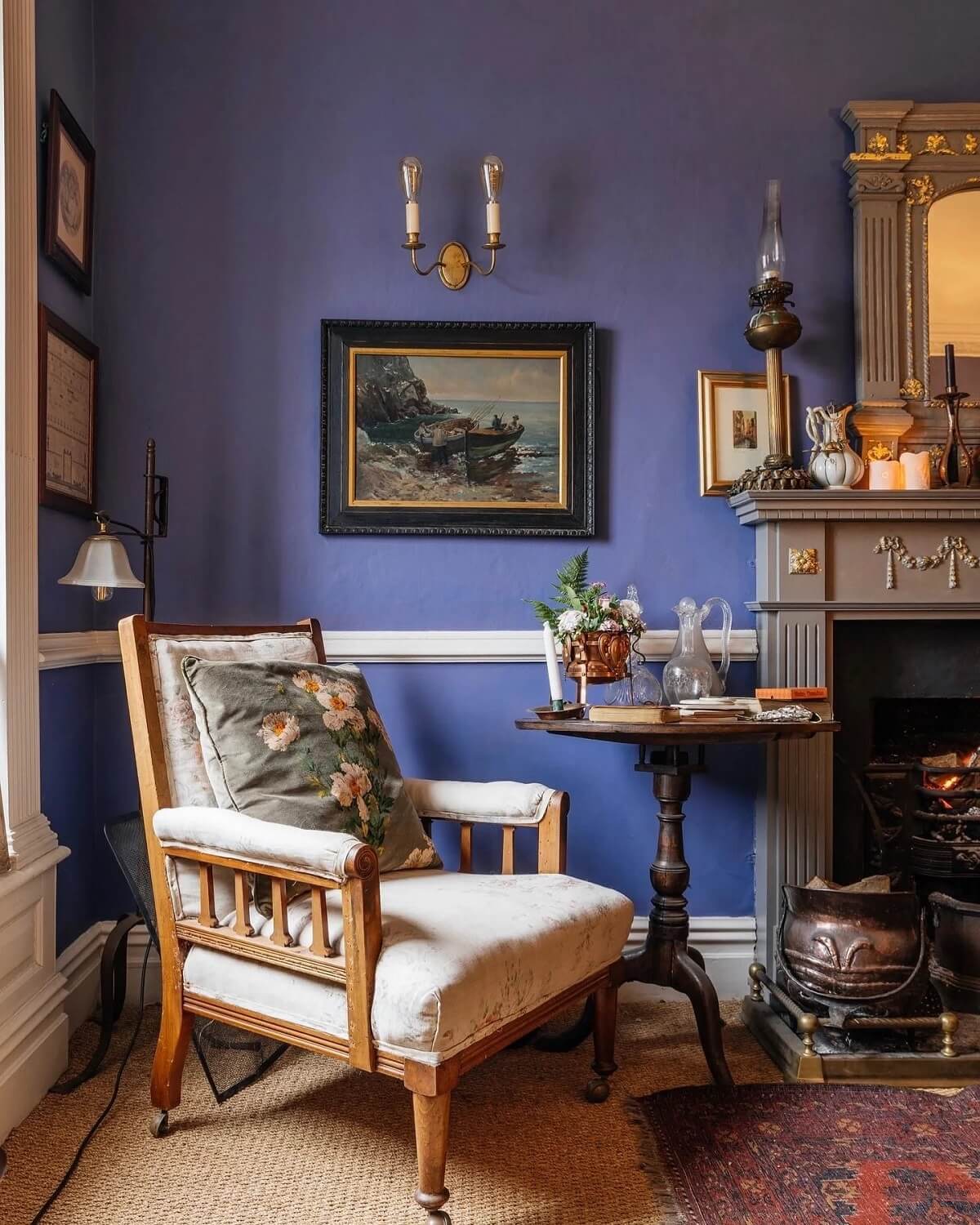 Experiment with colour matches
The beauty of periwinkle is that it's constructed of blues and purples, with a hint of red. So, depending on your preference you can take it in a vivid violet direction, or move towards tranquil blues and lavenders. Create a vibrant look with a contrasting pop of colour (lime, yellow or pastel pink work really well) – even a well-placed bunch of daffs will complement a wall painted in a deep periwinkle shade. For a more calming, wistful vibe, pair with whites and greys – perfect for bathrooms and bathrooms.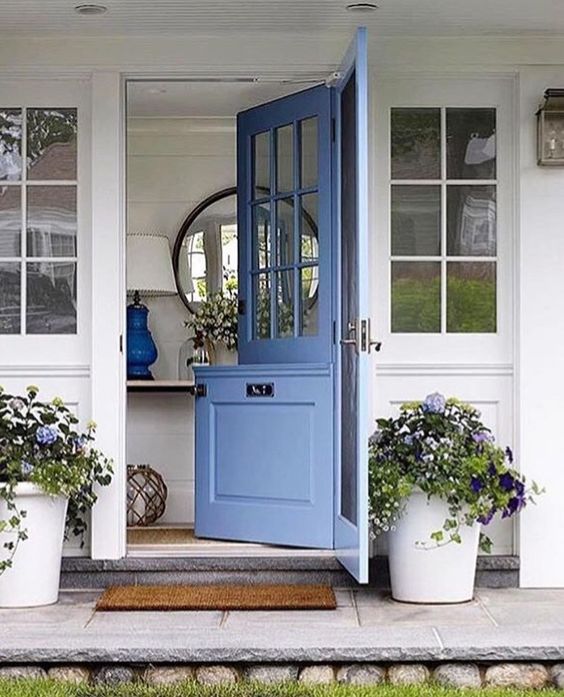 Revamp your front door
Add a burst of colour with a periwinkle-inspired front door. We adore this quirky stable door style, and the way the flowers and lamp base have been chosen to echo the blue colour palette. Notice also how the mirror reflects light from the windows and front door glazing, creating a feeling of space.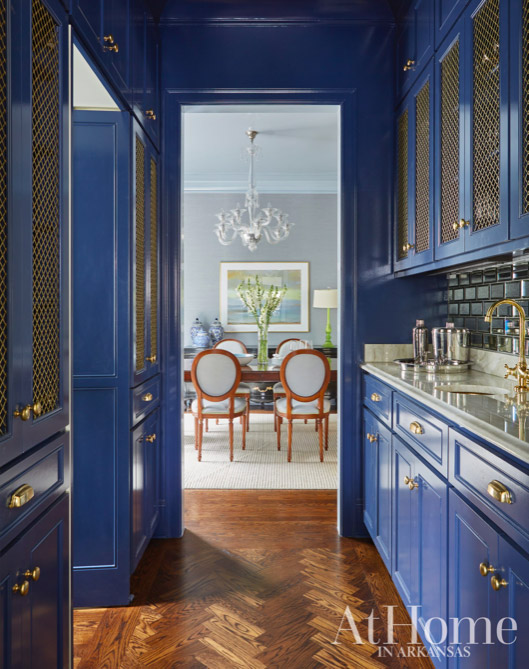 Vibrant kitchen inspo
Ready to go crazy with periwinkle? Create a statement with painted kitchen units. This example cleverly carries the periwinkle theme into the dining room, using lighter shades to create a completely different ambiance. The brass fittings and parquet flooring add to the sumptuous effect.
Storage solutions
This designer has used a bold periwinkle shade to transform a shelving unit in a mud room. They have created softness by picking out lavenders in the wallpaper, adding flowers and natural materials, and ensured the look is fresh rather than fussy with clean lines and subtle accessories. Recreate the look by building your own bespoke storage area using reclaimed timber.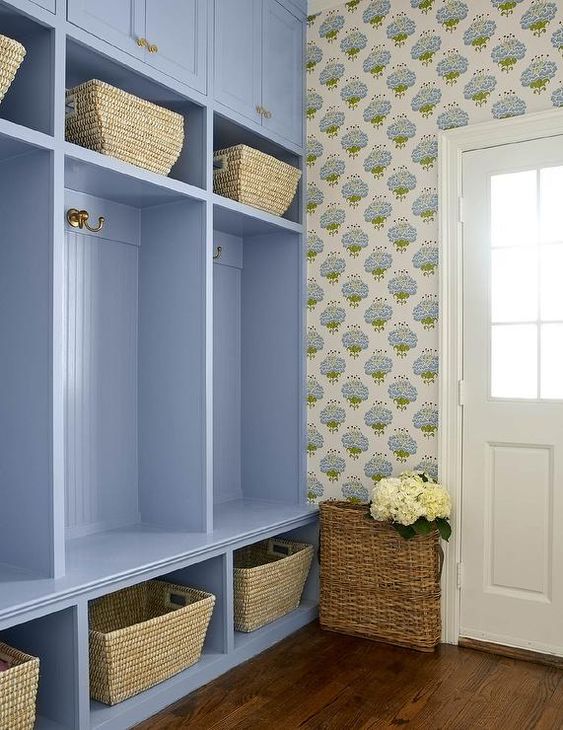 'Very Peri' outdoors
Not sure about bringing periwinkle into the home just yet? Why not repurpose an old wooden chair and create a planter for your garden? Add a lick of paint (we recommend Little Greene Company's 'Clockwise') for a truly unusual feature.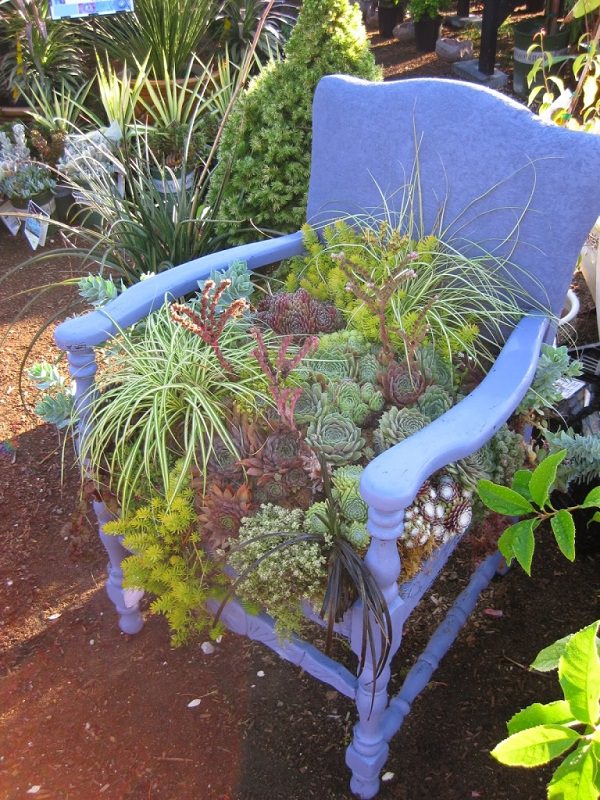 If you're experimenting with vivid colour palettes, we'd love to see the results – share with us on Instagram or Twitter.
Main image – Better Homes and Gardens – photo credit Cason Downing
'Very Peri' reference – Pantone
Corner area with chair – Emily Dobbs Interiors via Instagram
Front Door – Maria Killam
Kitchen – At home at Arkansas
Mud Room – Digs Digs 
Chair Planter – Balcony Garden Web