A few months ago, we featured a fabulous twist on storage in one of our blogs – renovating a set of old lockers to create a stylish set of cupboards.
We loved this idea so much we've been inspired to create a full blog looking at different ways to upcycle school lockers and filing cabinets.
The OG inspiration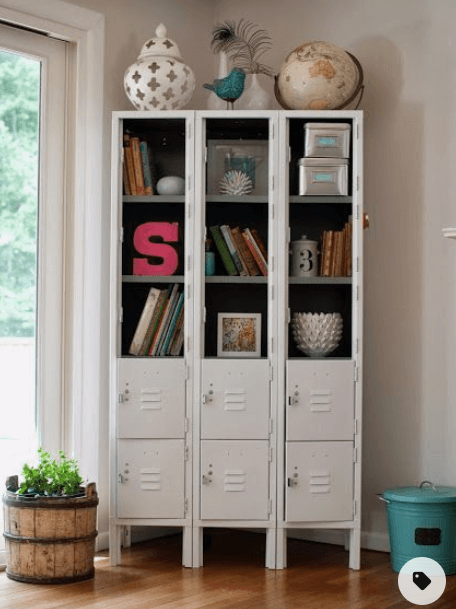 The pin that started our obsession! This is the example we featured in our unusual finds and how to use them feature back in October 2021. We love the simplicity of this idea, creating uniformity with one colour yet adding interest by removing doors to create open shelves. You can adapt to your heart's content, adding glass doors, patterns, or colourways to suit your design and space. 
Start simple – add colour!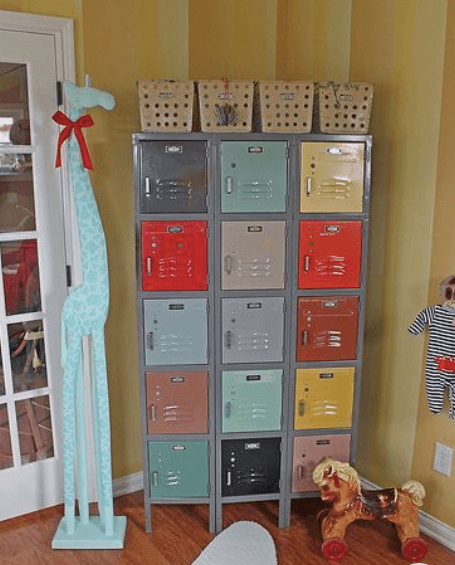 This striking example shows just what you can do with a few cans of spray paint and some imagination. You could consider replacing handles to create uniformity, or simply go with what you've got and have fun with a bold pop or two of colour.
This set-up would be ideal in a playroom or nursery – play about with primary colours, or match to your existing colour scheme for a subtler approach. Why not add your children's names on labels to really personalise the space?
Create a kitchen island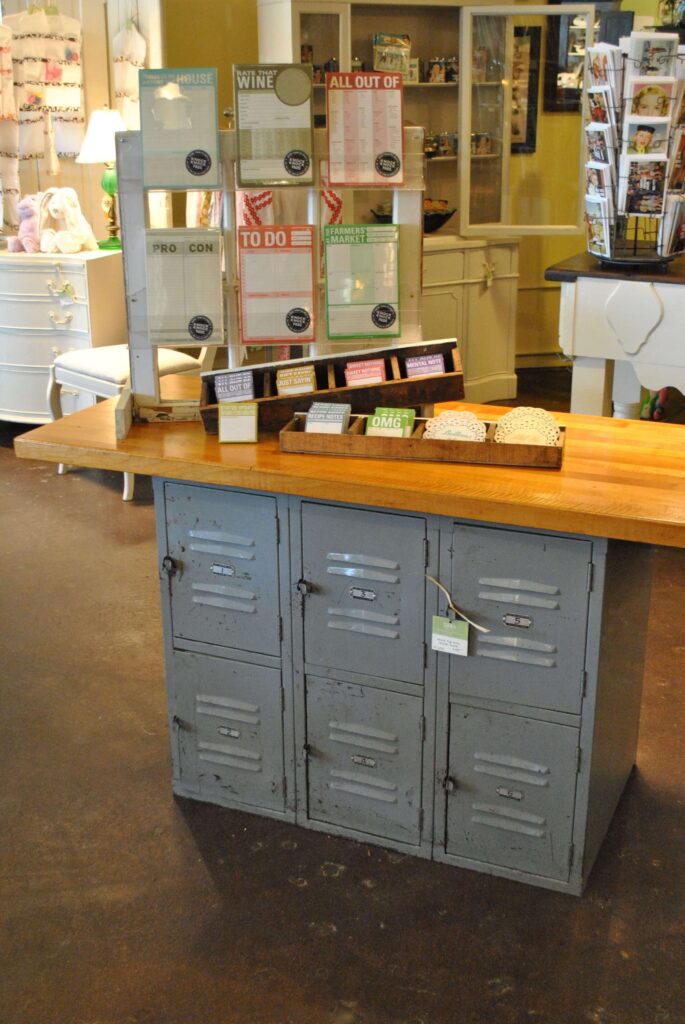 We love this quirky (and space-efficient!) kitchen unit. Create a similar effect with half-height lockers, or you could repurpose a filing cabinet to create deep drawers to house pots and pans. Spray to match your décor or create a statement standalone piece.
Strip it back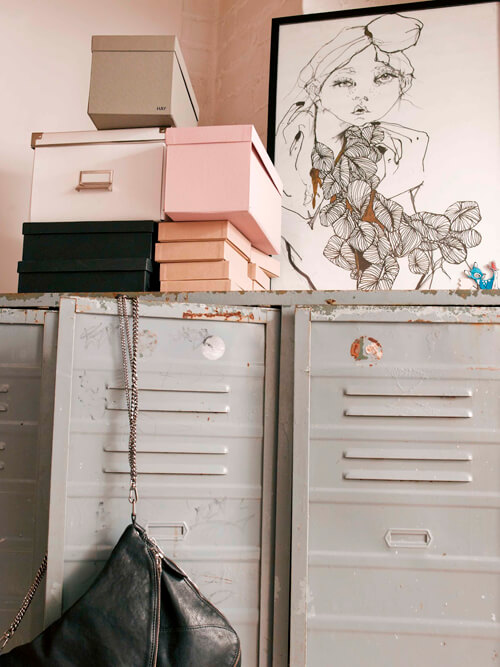 A fan of industrial chic? Here's a pared-back, minimal-effort option that still looks achingly sophisticated. This style is all about pairing a weathered, industrial piece of furniture with soft fabrics, mismatched furniture, and light and airy space. Don't worry if there's some bumps and dents in your locker, it all adds to the character.
Bespoke storage unit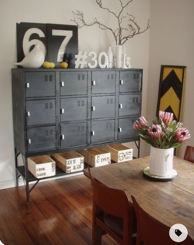 This classy example would be lovely in your dining room, as home office furniture that's a step up from the norm, or even in your hallway. Lock away unsightly clutter, store your rarely used shoes, gloves and scarves – this is a unique way to create additional storage. 
Create a playful tv stand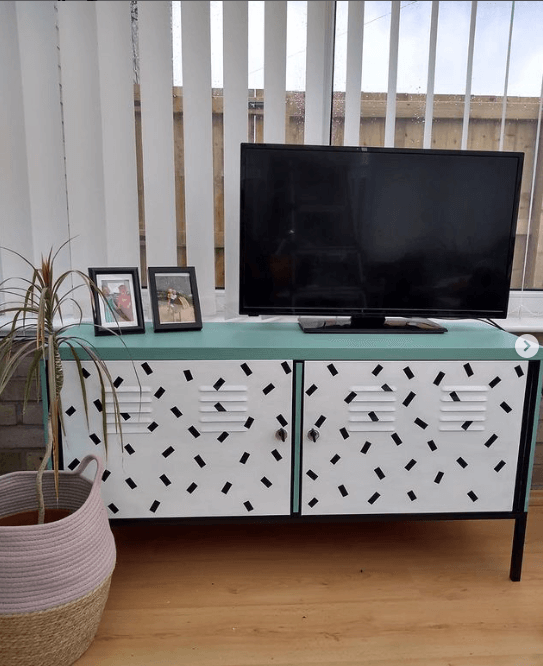 This example shows off a completely different style, which would work well in a playroom or den area.
Take it to the next level…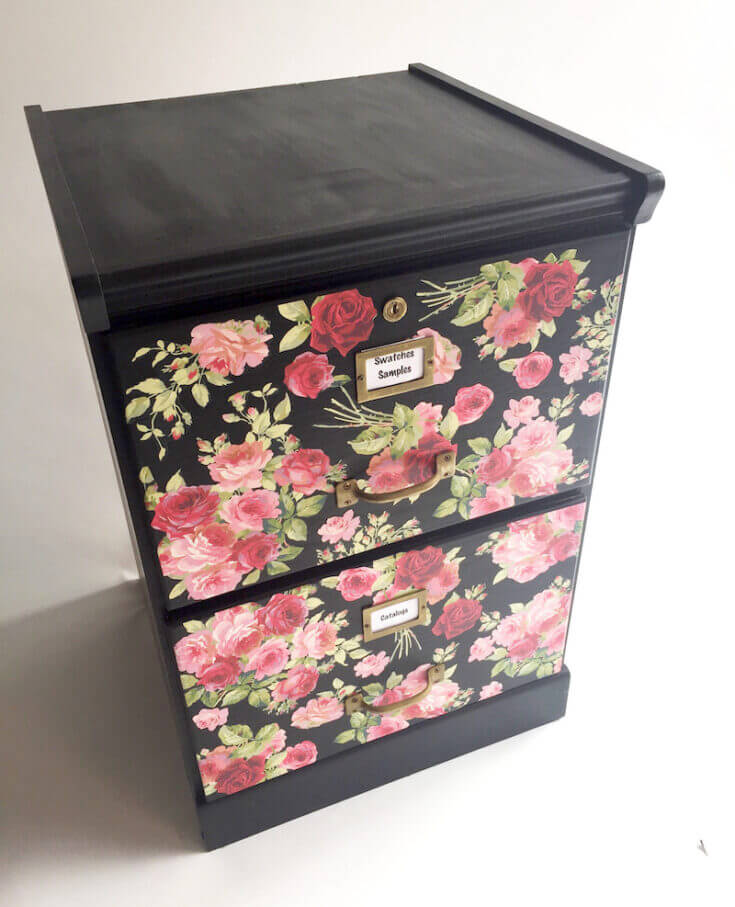 If you feel confident upcycling furniture, you can produce some really unusual results with decoupage or wrapping paper. Take a look at this instructive blog for a handy how-to tutorial.
Inspired? Pay us a visit at the yard and see what industrial ideas we have in stock. If you're on the hunt for something in particular, please give us a call and one of our friendly team will be able to help you.
Image References
Main image Funky Junk Interiors 
Playroom lockers Play as u go blog
Kitchen unit – sourced at Pinterest (via Katie Palmer) 
Industrial locker (close up) Konfettiform.blogspot.com
Dining room locker – sourced at Pinterest (via eBay Australia)
TV stand locker – sourced at Instagram (home.at.104)
Floral filing cabinet Mod Podge Rocks blog