Transform your Garden into a Summer Party Destination for the Whole Family!
Whether you've got a special occasion such as a wedding or birthday party or you're simply planning on having friends and family over this summer, your garden is going to be the prime destination. As much as we love a summer BBQ, we think it's time to take things up a notch with DIY garden games and accessories.
From giant lawn games and bowling alleys for the kids to drinks holders and love seats for the adults, you really can create anything you set your mind to with Dorton's reclaimed building materials.
Noughts and Crosses
Who doesn't love a traditional game of noughts and crosses? This giant version is not only easy to make, but it will get the kids outside and keep them entertained for hours.
Start by cutting the noughts and crosses out of our scaffold boards and then painting them in two different colours, blue for the noughts and red for the crosses.
Next make the border by using 4 of our railway sleepers
Fill the area with your choice of sand, bark or gravel, and then place 9 quarry tiles with even spaces between each of them to create the playing board
Now gather the family and have fun playing!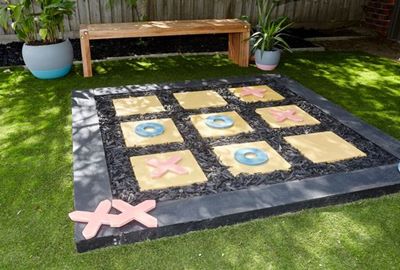 Bowling Alley
If you're looking for more of a permanent feature, why not make your very own bowling alley? Not only does it mean you never have to wear those awful bowling shoes ever again but it will also save you a lot of pennies too!
Believe it or not, creating a bowling alley is easier than it looks, and you'll probably be left wondering why you hadn't thought of it sooner! All you need is timber, and a lot of it, and you're in luck, because we have thousands of scaffold boards and reclaimed hardwood ready and waiting for you here at Dorton!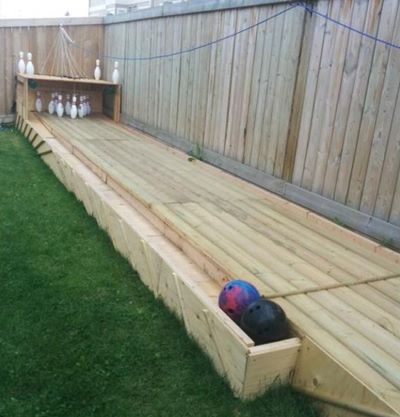 Tree Swing Bed
If the garden games have tired you out and you need somewhere to relax but don't want to go inside and miss out on the fun, why not install a tree swing bed?
Using our reclaimed oak beams or second-hand scaffold boards, a bit of rope and some of our reproduction lamps, it will be your new favourite chill-out spot in no time!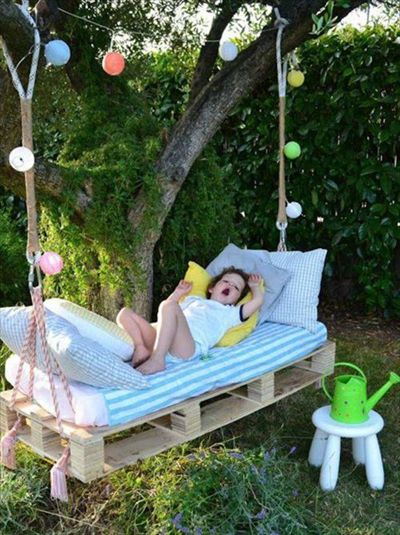 Drinks Station
Turning the relaxation level up to 100 is all about convenience. And what's more convenient than a drink holder/ cooler with all your favourite beverages?! A belfast or butler sink are perfect for storing outside. Simply place some ice inside the sink and if you want to make it a little more garden friendly, build a wooden stoarage box around the sink to blend in with the surroundings.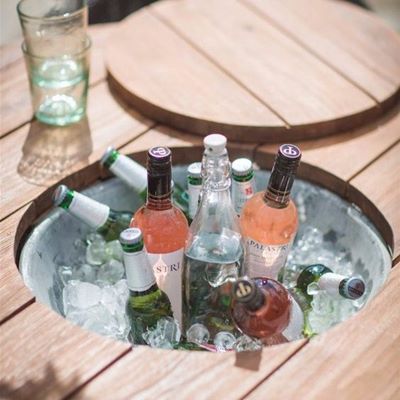 For even more inspiration on transforming your garden this summer, check out our summer sizzlers Pinterest board here.
Image References
Noughts and Crosses – Bunnings Warehouse
Bowling Alley – Gardens Deco
Swing Seat – DIY Crafts
Drinks Station – Modish Living