One of the most effective ways of adding ambiance and elegance to your home is through clever use of lighting, whether it be to create a statement or add warmth to an underused corner. We're taking a look at some of the leading lighting trends, how to incorporate them into your renovation project, and top tips to consider when lighting your home.

Making the most of natural light
It's worth exploring how to make the most of natural light in your home. When you're designing a space, think about the room's aspect and how you can maximise light before adding artificial illumination. In a north-facing kitchen for example, you could add bifold doors or skylights, then incorporate spotlights to further highlight any darker areas.
In a bright south-facing room, take advantage of the light with large windows – but bear in mind that sunny rooms can also become very hot! Use wooden shutters to filter the light and create coolness.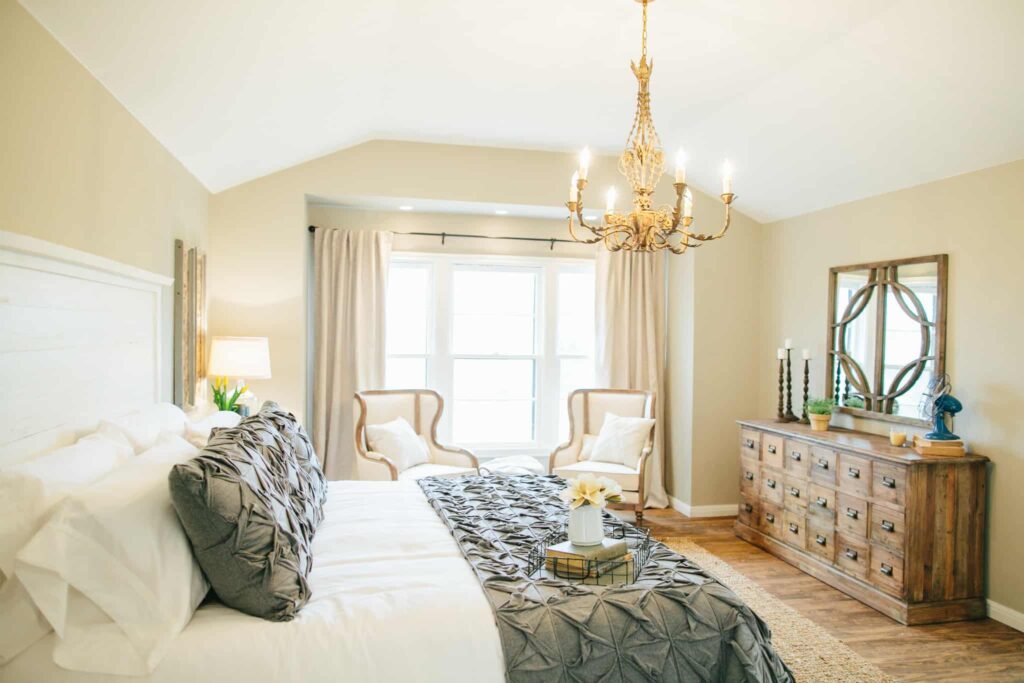 Form and function
Key considerations when choosing how to light a space are form and function. Your lighting should have a purpose yet also bring you joy. Make the space work for you – an elegant reading light next to your favourite chair, a statement installation over a kitchen island, concealed spotlights above your bathroom mirror..all neat touches to add practicality, beauty – or both!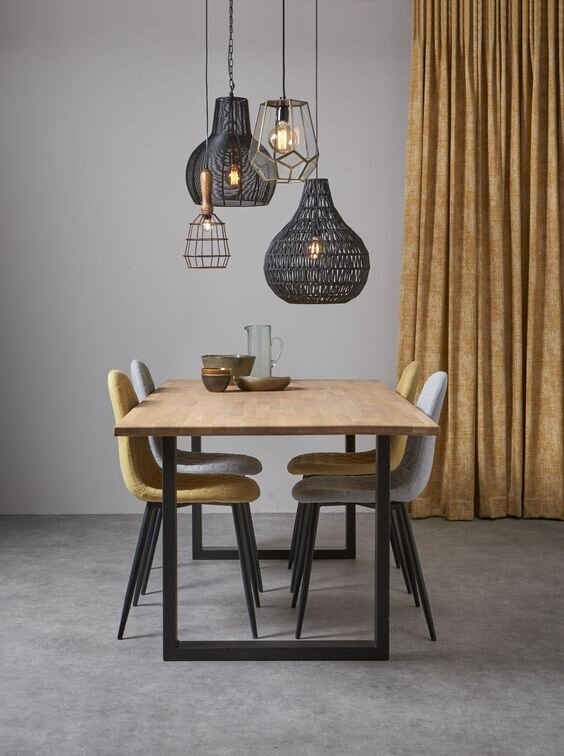 Mix it up
The current décor trend of mixing styles, textures and shapes extends to lighting, and with it comes the chance to design a playful lighting display. Mix and match ceiling pendants, experimenting with height and shape to show off your staircase or hallway. Or create lighting that looks great even when it's switched off with mismatched coloured glass shades – fabulous over a dining room table.
Upcycled and repurposed shades are perfect for this style. Be creative with mason jars, ceramic bowls, even old cake tins! Check out this blog for more ideas – and be sure to visit us to see what's in stock at the yard.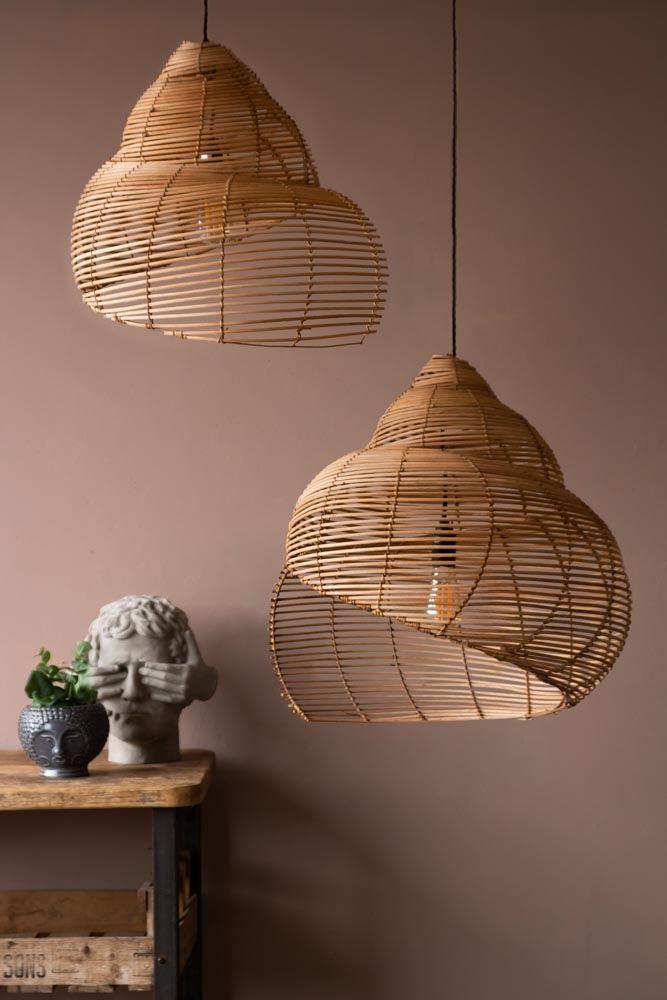 Keeping it natural
One of the biggest trends we've seen so far this year is the use of natural colours and materials. Think rattan, wicker (yes, it's back!), bamboo and earthy natural tones. Rattan is so light that you can exaggerate with style and size – we love this shell spiral lampshade for example.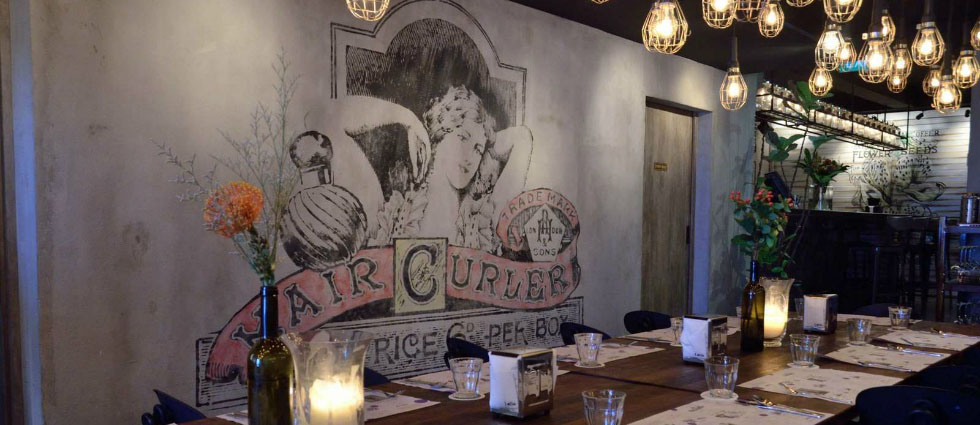 Industrial vs vintage
A style that never loses popularity is the industrial look, conjuring thoughts of Manhattan lofts. Soften hard edges by matching with vintage or natural materials. We're thinking wire ceiling pendants with stripped back wooden shelves, or clusters of bare bulbs alongside a kitsch flowery table lamp. Add warmth with your choice of wall colour, furnishings, flowers, art – then play with expectations with stark, bold industrial lighting.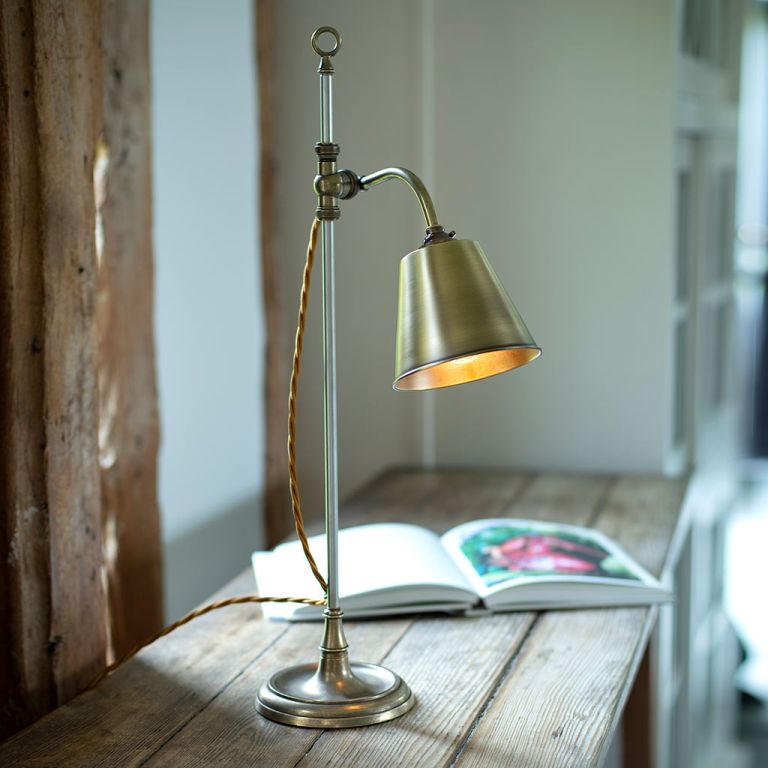 A trip down memory lane
Perhaps it's because of the last year where we've all been forced to simplify and spend more time at home, but we're definitely seeing a move towards nostalgia-inspired lighting. Some styles never go out of fashion – art deco, 60s inspired floor lamps – but we're also seeing lots of retro table lamps (for home office working with a little added style!), cosy reading lights and even that most questionable trend – lava lamps!
At Dorton, we have a range of floor lights, pendants and lanterns – come down to the yard to have a browse.
Stay safe.
Image references
Main image – glass ceiling lights My Warehouse Home
Kitchen with natural light Architectural Digest (Copyright ©2011 The Condé Nast Publications. All rights reserved)
Bedroom with chandelier Trendir
Mix of boho pendants Renoguide
Shell spiral rattan shades Rockett St. George
Vintage vs industrial Vintage Industrial Style
Table lamp Home and Gardens