One of the top trends for Summer 2021 is cottagecore, with its nostalgic yearning for simpler times as a reaction to the pressures of modern life. This trend was already on the rise pre-pandemic but in 2021 it's really come into its own.
Cottagecore also has nods to sustainability and eco awareness so it's the perfect fit for us at Dorton. This trend is about looking back to a time when life was a little less throwaway and a little more analogue.
What is cottagecore?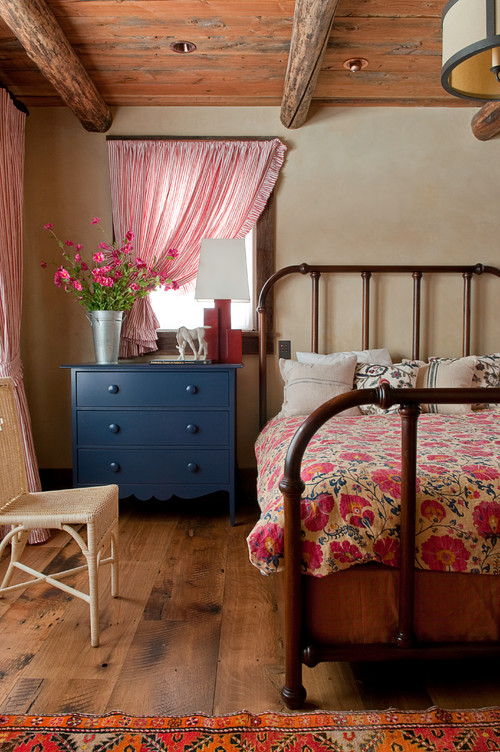 The key to this aesthetic is contentment at home, returning to nature, a sense of wellness and security. During the pandemic, many of us have probably partaken in the trend without even realising it – making our own bread, taking up a craft, reading more books, or simply finding joy being at home with the family.
Cottagecore is all about a longing for simplicity – in fashion, gardening, interior design, baking…the list goes on and on. And while we're all happy to have more freedom as we move out of lockdown, this is a trend that looks set to stay, particularly as the outside world remains so fraught and chaotic.
To bring a touch of cottagecore into your home, there are some key elements to consider. Layer up this style – more is most definitely more! Cosy is key – you're aiming to create a natural and soft ambiance that calms your spirit and makes you feel safe and secure. 
Keep it vintage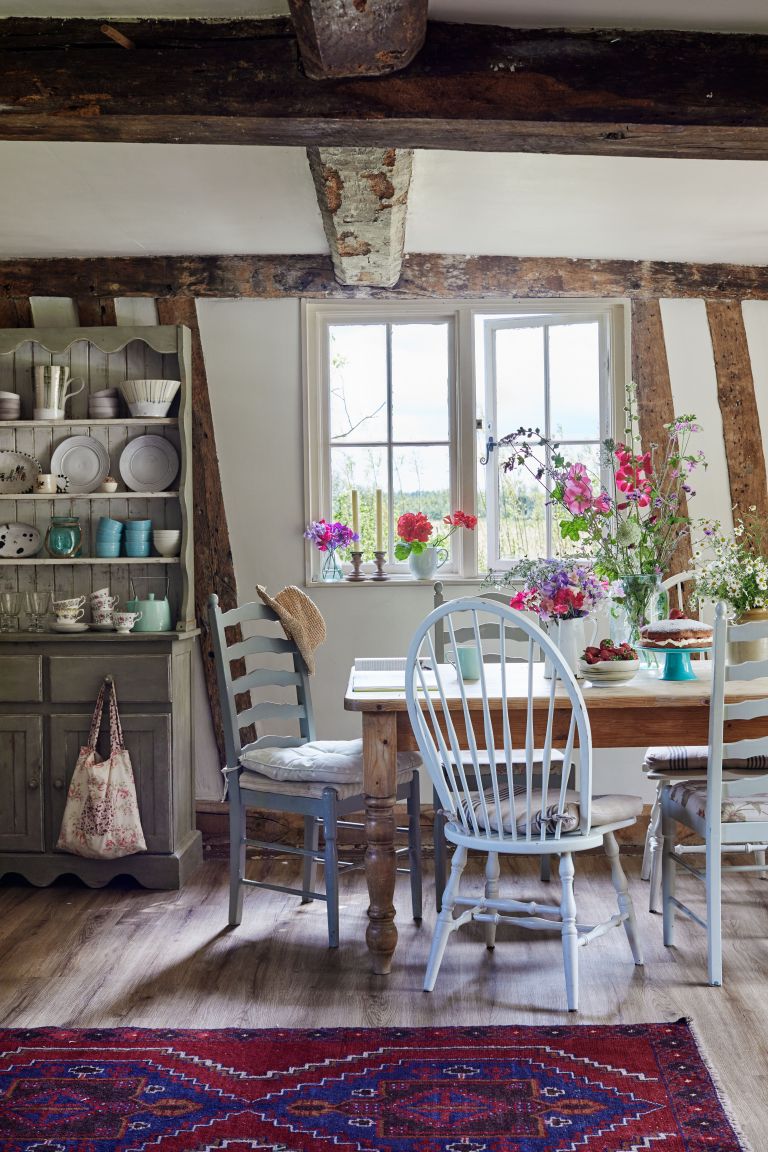 Cottagecore décor goes hand in hand with reclamation as it's all about sustainable, rustic, old-fashioned pieces. We're talking about reclaimed wooden worktops, stripped-back kitchen tables and chairs, vintage tableware, an Aga or range oven, wooden dressers displaying all your pots and pans.. Take a look at this stunning bread oven from our yard for inspiration!
You can introduce a little cottagecore with something simple, open shelving filled with books, vintage planters, a set of mismatched side tables, an antique vase of wild flowers – or base your entire design around the trend.
Mix and match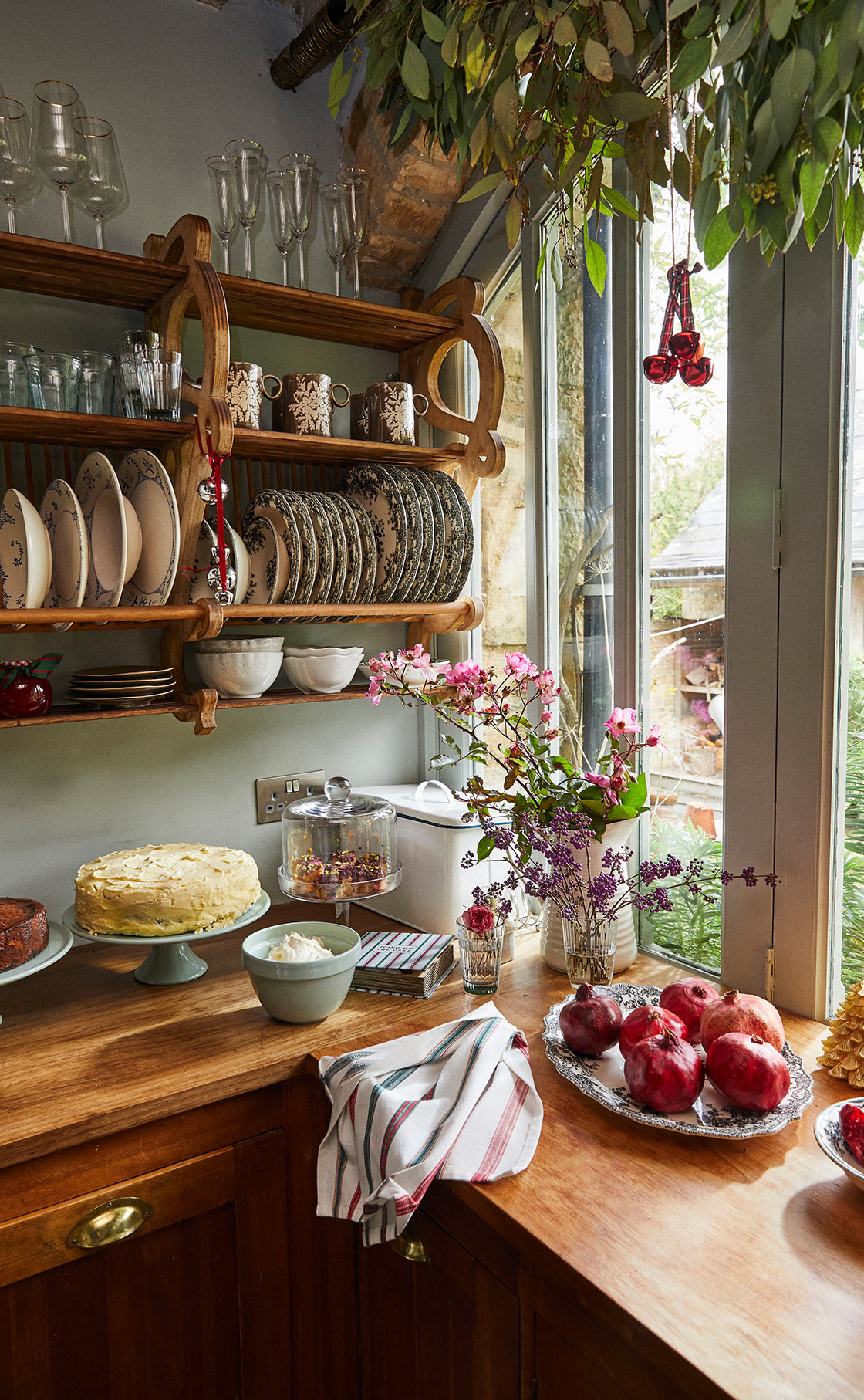 Forget minimalism, cottagecore is all about a curated clutter, cosiness, and displaying all your knick-knacks rather than hiding them away in cupboards. Take inspiration from bygone days and display vintage cake stands, old mismatched glasses, and reclaimed treasures. And that chintzy Charles and Di commemorative plate you've been stashing away for years – it's time for it to shine!
Bring the outside in…and continue the trend outdoors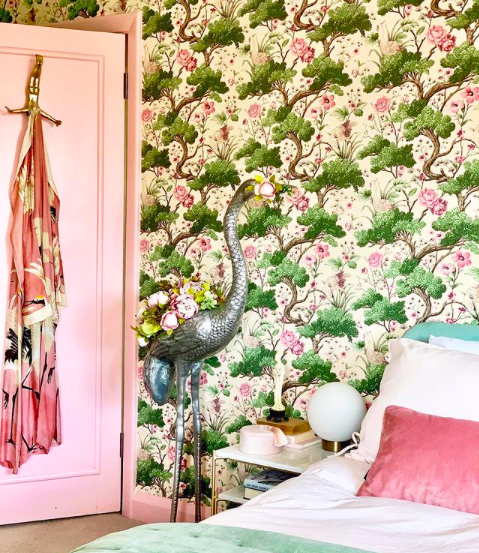 One of the easiest ways to nail the cottagecore look is to add florals. Choose botanical tiles, wallpaper, prints, cushions, rugs, bedspreads and the floweriest, kitschiest vintage cups and saucers you can find! Decorate the walls in homely colours derived from nature – greens, blues, pinks or neutrals are perfect – and accessorise with real plants and flowers.
We love the way this space is styled with a mix of quirky planters, vivid pops of colour and vintage shutters.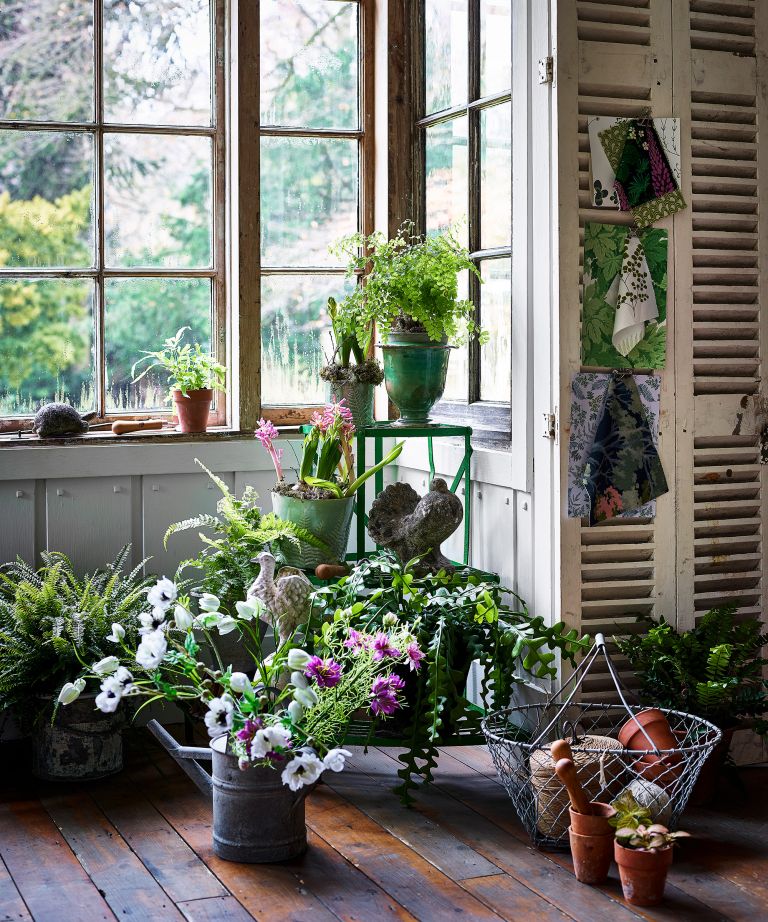 Continue the trend in your garden with mismatched pots, window boxes and planters spilling over with colourful cottage garden flowers like geraniums, lavender and hollyhocks. Remember, sustainability is a cornerstone of cottagecore so you could even create your own veg patch to really embrace this good-life aesthetic.
Stay safe.
Image references
Main image – Idealhome.co.uk
Bedroom – Houzz.com
Kitchen with open shelves – Stylelovely.com
Kitchen with table – Realhomes.com
Bedroom wallpaper – The interior editor (via Instagram)
Interior plants – Homesandgardens.com