In honour of 'The Beast from the East 2' bringing Arctic conditions to the UK in February, we're dedicating this blog to winter warmers in the form of fireplaces and wood burning stoves.
It's definitely the weather to stay indoors and cosy up in front of a roaring fire so we've gathered some of the best design ideas to help you revamp your fireplace or even create something new.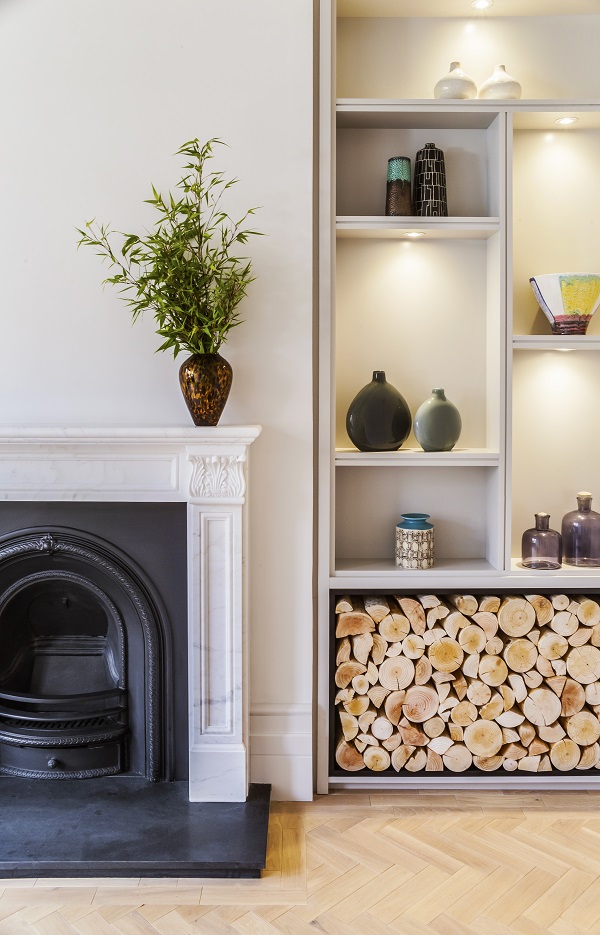 Fireplaces
If you're lucky enough to live in a home with period features, you can't beat a traditional fireplace. We stock a huge range of original and repro fireplaces and surrounds in a range of styles and sizes.
Whether you prefer a sleek marble surround as in our feature photo, or a cast-iron or wooden option, we can help. Think about your décor, and the overall look you're trying to achieve. We love the striking classic colours in this example – pairing a traditional cast-iron fireplace and surround with strong regency colours makes a bold design statement. Add cushions and pot plants to add a pop of vibrancy.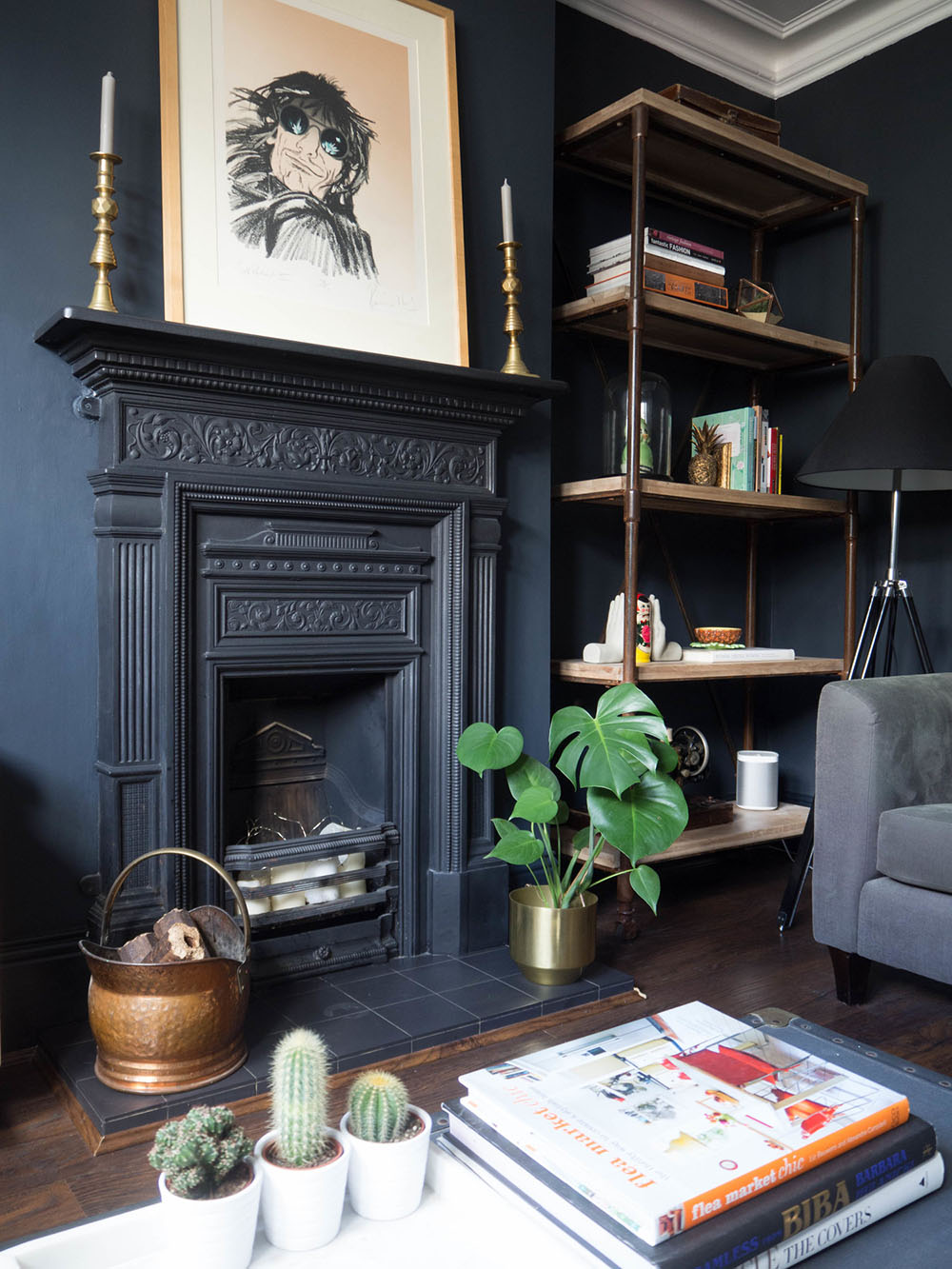 Wood burning stoves
Prefer a more modern take on a fireplace but want to lean into the traditional vibe of an open fire? A wood burning stove is the option for you. Borrow from the Hygge experts with some Scandi influences – all neatly stacked logs, clean lines and white walls. We also stock new and repro wood burners.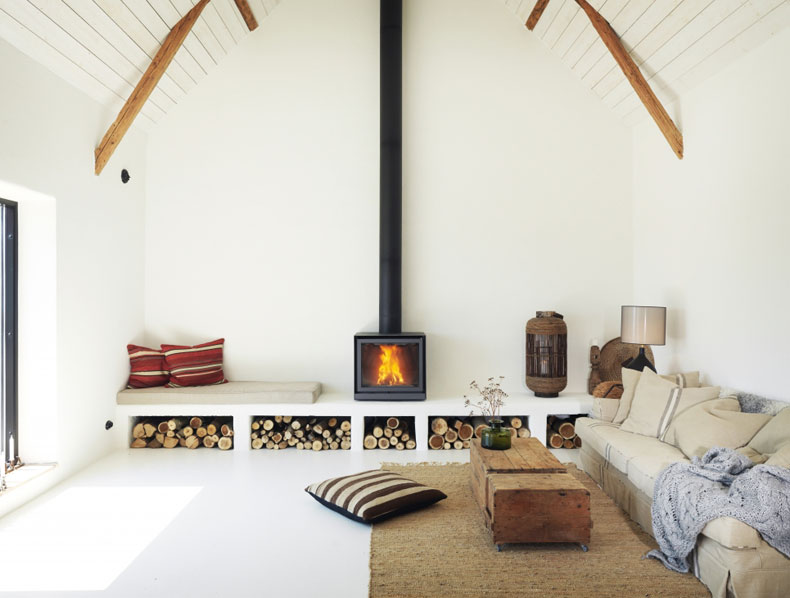 Chimney Breasts
If you're restoring a period chimney breast, why not consider keeping the bricks exposed as a design feature? We have thousands of bricks available and can help you colour match – give our team a call to chat about your requirements.
If you prefer a more contemporary look, we love this unusual tiled backdrop matched with white chimney breast that combines modern design with on-trend colours.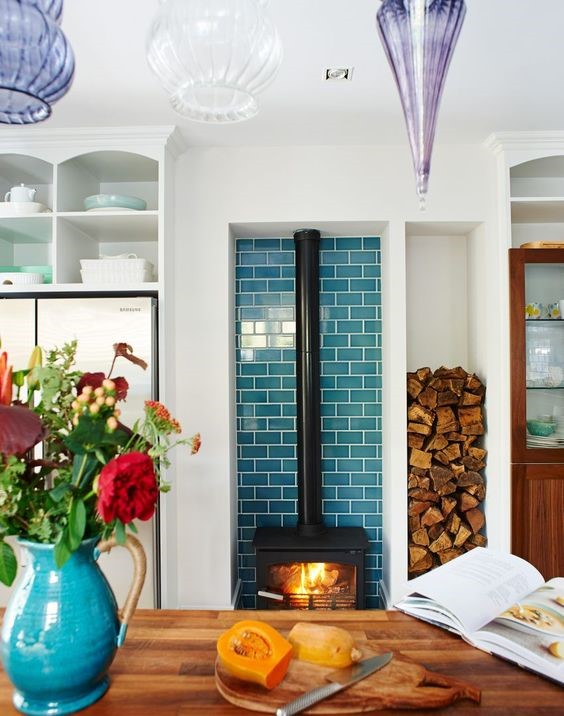 Alcoves
Another key area to consider is how to make the best use of your alcove space on each side of the chimney. Create a reading nook with bespoke shelving crammed with books, display photo frames and ornaments, or in the bedroom, install made to measure built-in cupboards. Don't forget, we stock a huge range of timber of various provenance so stop in to browse our latest arrivals.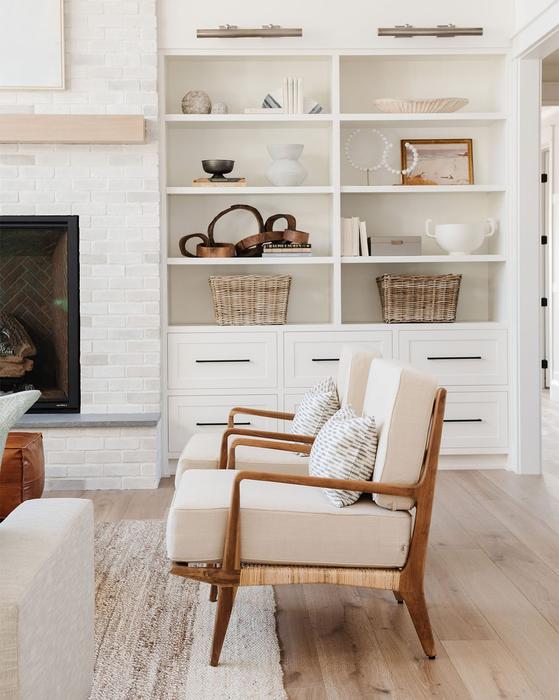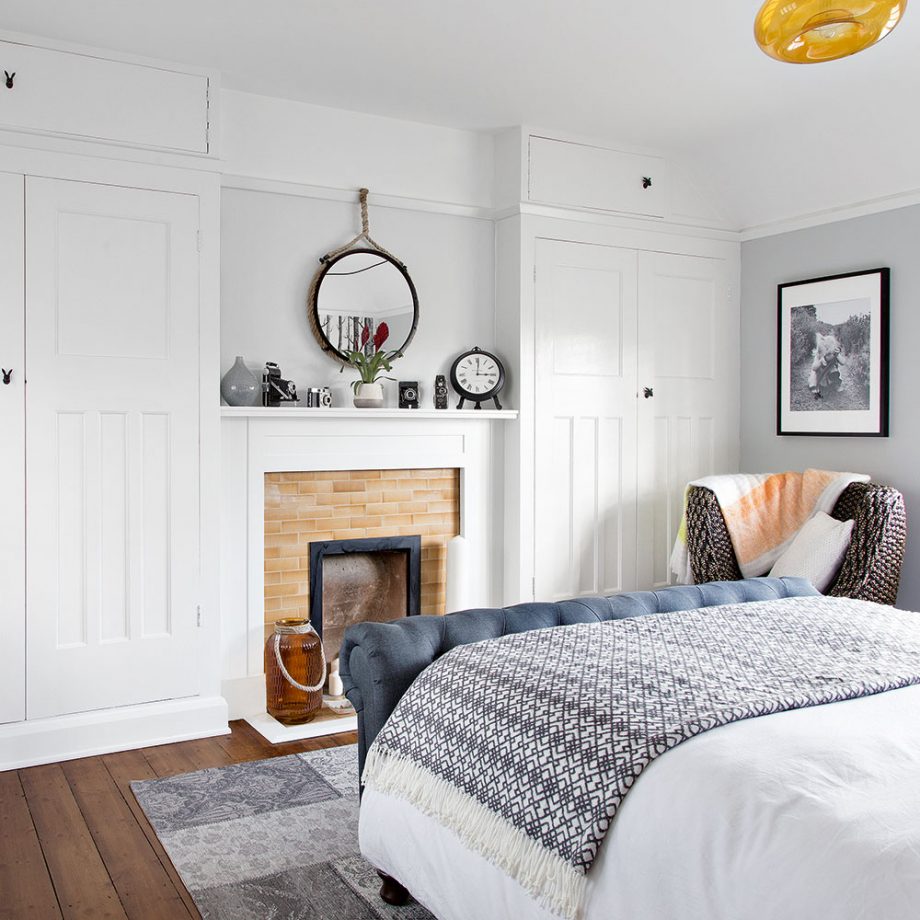 Tiles
As in the image of the wood burner earlier, bold tiles can add a striking splash of colour to your fireplace. For a completely different look, choose a Victorian tile to create an elegant, classic finish. We have a range of reclaimed tiles, including this stunning hand painted bird design, believed to date from 1850.
Whatever style you choose, during the pandemic we can discuss your requirements and send pictures via email. To encourage all our customers to stay home, we can also arrange delivery or you can collect from our yard. Please contact us on 01444 250330 or email mail@dortonreclaim.com to make arrangements. Read our company statement for more details.
Image references
Main image – Heart Home Magazine
Dark blue walls and cast-iron fireplace – Houselust.co.uk
Scandi style wood burning stove – Lanalou Style via Pinterest
Wood burning stove with blue tile – ImaginFires
Living Room alcoves – McGee and Co
Bedroom alcoves – Ideal Home
Tiled hearth and fireplace – Little House on the Corner