When you're embarking on an extension or repairing a section of a building, you'll spend many hours immersing yourself in the world of bricks.
Bricks are among the most important features of a build – first and foremost naturally, for the integrity and structure but also for the overall look and feel of your home. Get it right and bricks exude character and charm, seamlessly merging the old and the new. Get it wrong – well, you can end up with this!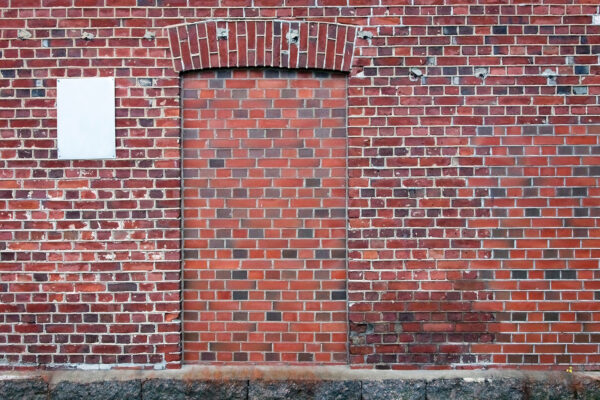 Colour matching
When you're choosing the right materials for your project, it goes without saying that the most important thing is to pick strong, sturdy bricks in good condition. After that, it's vital that you colour-match to your existing bricks, as well as to other buildings in the area wherever possible.
This is a very tricky thing to get right, and you'll need to do a lot of research, but don't skimp on this step; even fairly subtle colour differences can be very noticeable once the building is finished.
You may find that blending two or more bricks in your design is the best way to merge the new structure with your existing building. 
If you're renovating or extending a period property, you may find it difficult to match the manufacturer or specific make of bricks. That's where reclaimed materials can help you out – for example. bricks rescued from a Victorian school in Sussex could be a good match for your Victorian house, particularly if it's converted from a school or is in a similar location.
Give us a call or come and have a look around the yard – we're here to help and we'll advise on the most appropriate bricks for you. Did you know you can also join our pre-claim service to hear about our most exciting discoveries before the site is demolished. A gem for house flippers, self-builders and others in the trade.
We also stock large quantities of repro bricks to supplement our supply while we're waiting for new stocks to come in. Our repro range means we can offer consistency to our customers, as well as a weathered, authentic look.
Reclaimed bricks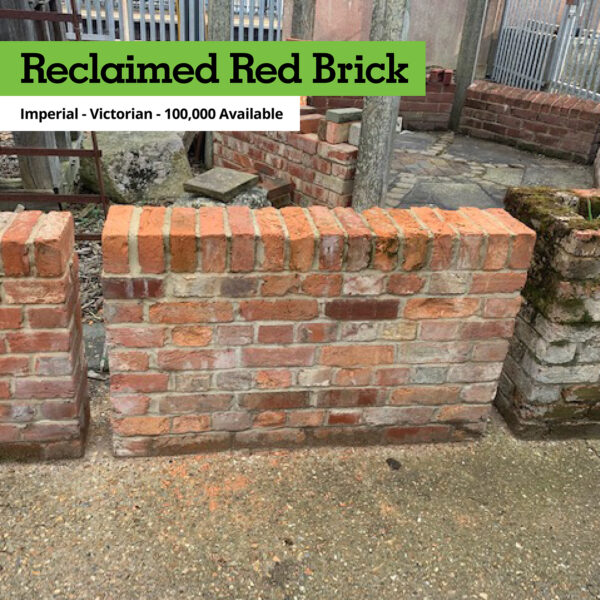 Reclaimed bricks have all sorts of advantages, including lead-time (new bricks can take many months to arrive), cost (with no production or manufacturing costs, and minimal transport, our prices are often lower) and of course, sustainability (more on this later). Planning laws may also stipulate that you must use original materials, or those that look in-keeping with existing buildings.
We're passionate about the importance of reclaimed materials, and we take great care in preserving as many as possible from our site clearances. We aim 97% of items to be recycled or repurposed.
Many of our reclaimed (and repro) bricks are available in imperial size. Bricks manufactured before 1965 are almost always imperial, so it's very handy to know a local stockist! We also stock products such as coping bricks in traditional and half round shapes.
Sustainability
Adopting a sustainable approach has so many advantages, not least that you can significantly reduce your carbon footprint versus choosing new. The construction industry is huge contributor to waste and carbon emissions, especially when you consider extraction, transportation, production, and manufacturing. Heritage products cut all that out by reusing existing materials, so there's less need to create more.
There's even more to it than that. Reclaimed bricks have bags of character and evoke a bygone age.  They anchor a building in shared regional history and an appreciation of provenance. By preserving our heritage, we're keeping materials and traditional methods alive for future generations. Sadly, not every period building can be saved, but by retaining as many original materials as we can, we can preserve another.
That's our mission, and we love sharing it with you. Do come and visit us soon.