As the Halloween decorations are packed away for another year, our thoughts are turning to Christmas – and the prospect of the first big seasonal get-together in two years!
So, in the spirit of bringing the whole family together for a first Christmas since the pandemic, we're looking at ways to spruce up your dining room to get yuletide-ready for your guests.
Dining table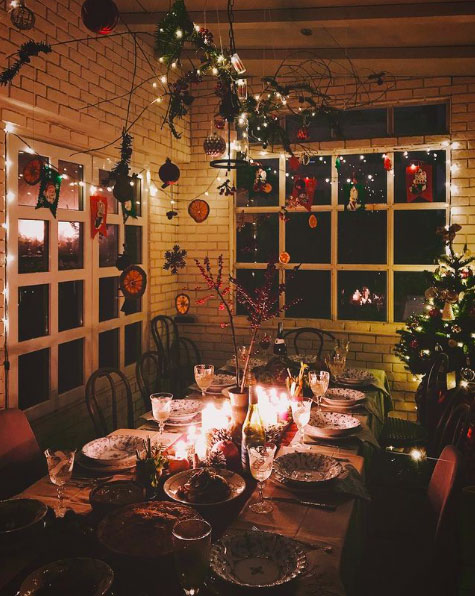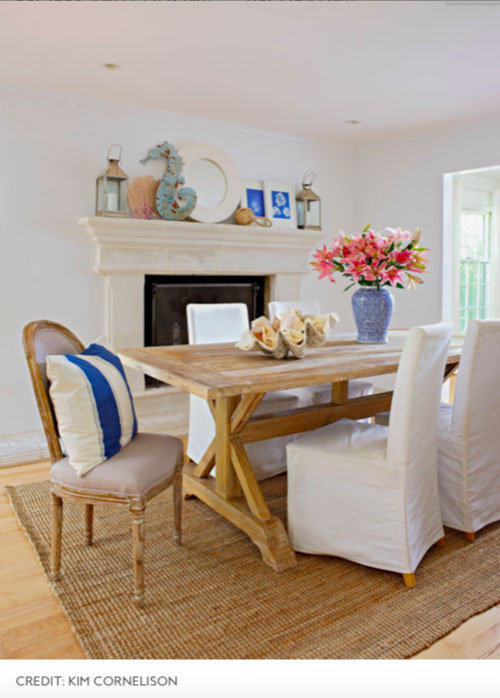 'Tis the season to be jolly, and we think jollity starts with a great big table creaking under the weight of food and drink, with all your friends and family gathered around. Upcycle a traditional table with wax or a coat of paint, or take inspiration from this unusual example constructed from a trestle base and a pine stripped door.
Festive centrepiece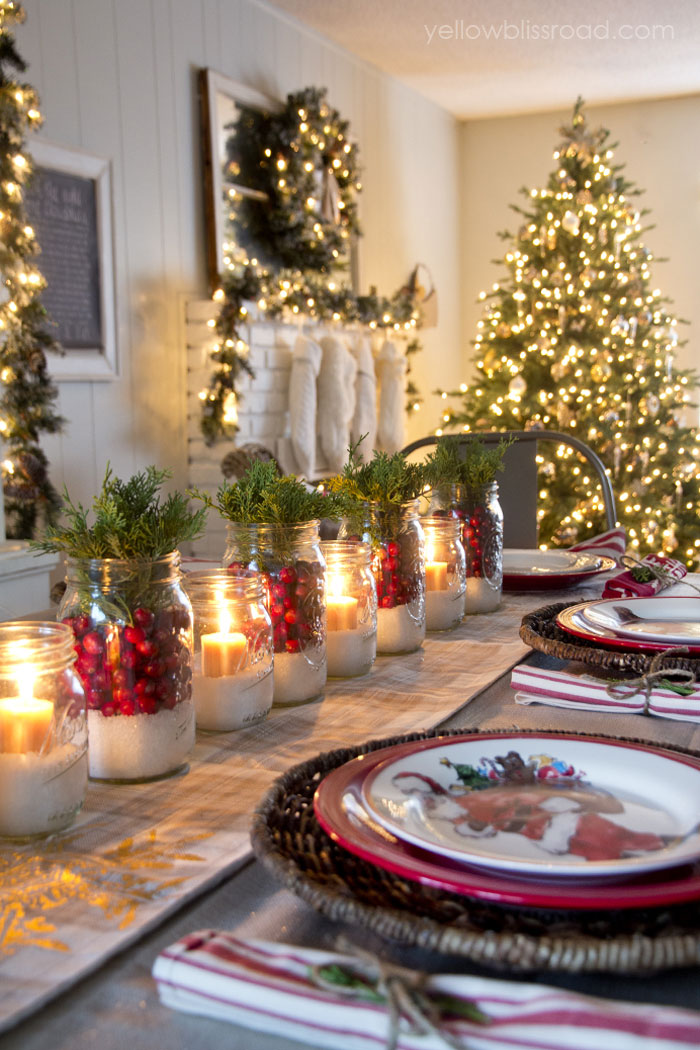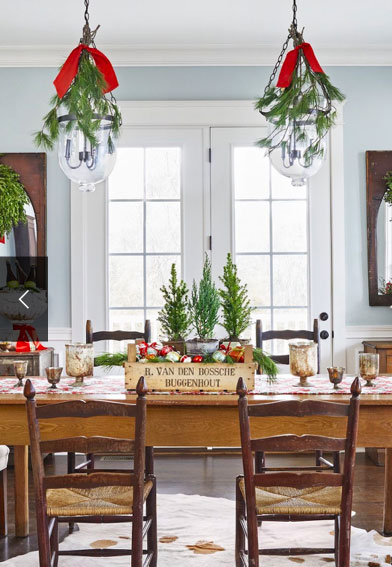 A beautiful table deserves a stunning centrepiece. You could buy one of course, but why not take the sustainable route and create one of your own. We love this example using old jam jars filled with candles and seasonal fruits, or this one created using a wooden deli crate and filled with winter fir sprigs and baubles.
Unusual seating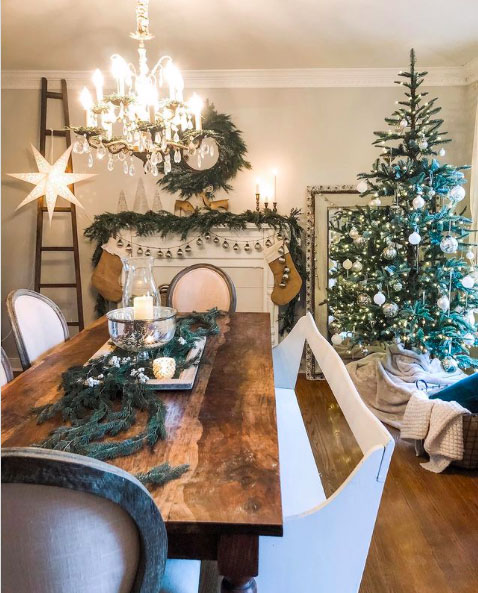 Change up your seating arrangements with a vintage church pew instead of chairs. Paint it as in this example, or strip it back to its original materials. Mix and match with some chairs (like these from Worth Abbey) for other guests. Accessorise with cushions and blankets to increase the cosy factor.
Ceiling lights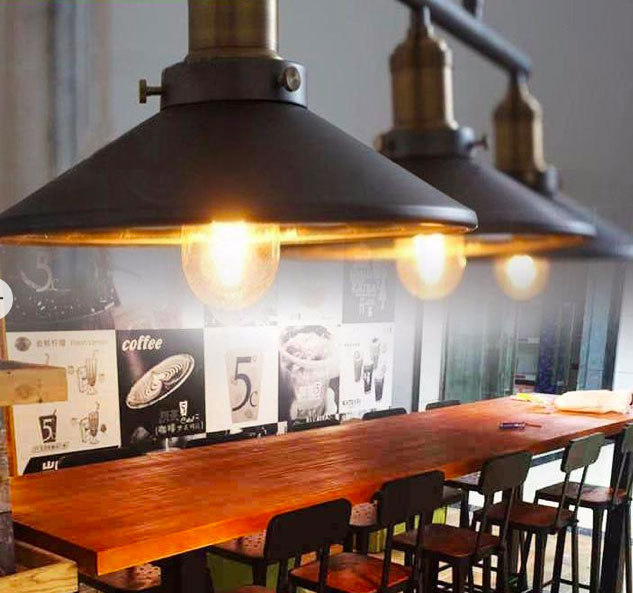 Upgrade the lighting in your dining room with a show stopping installation hung over your table. Recreate this industrial look with our repro ceiling lights, or go foraging through the yard to find something similar. We've also seen some amazing examples of upcycled lighting using glass bottles, vintage lampshades and even tin drums with stamped holes to let the light shine through. Let your imagination run wild!
Cabinets and dressers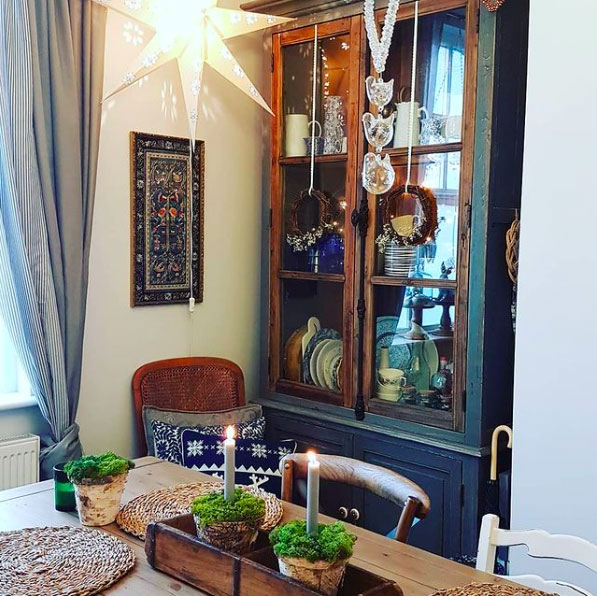 A vintage dresser is a great space saver as well as looking incredibly stylish. Plus, it's the perfect solution to display your crockery and trinkets. Create this look by keeping part of the original woodwork and adding a hit of colour to match your décor.
Fire grates and dogs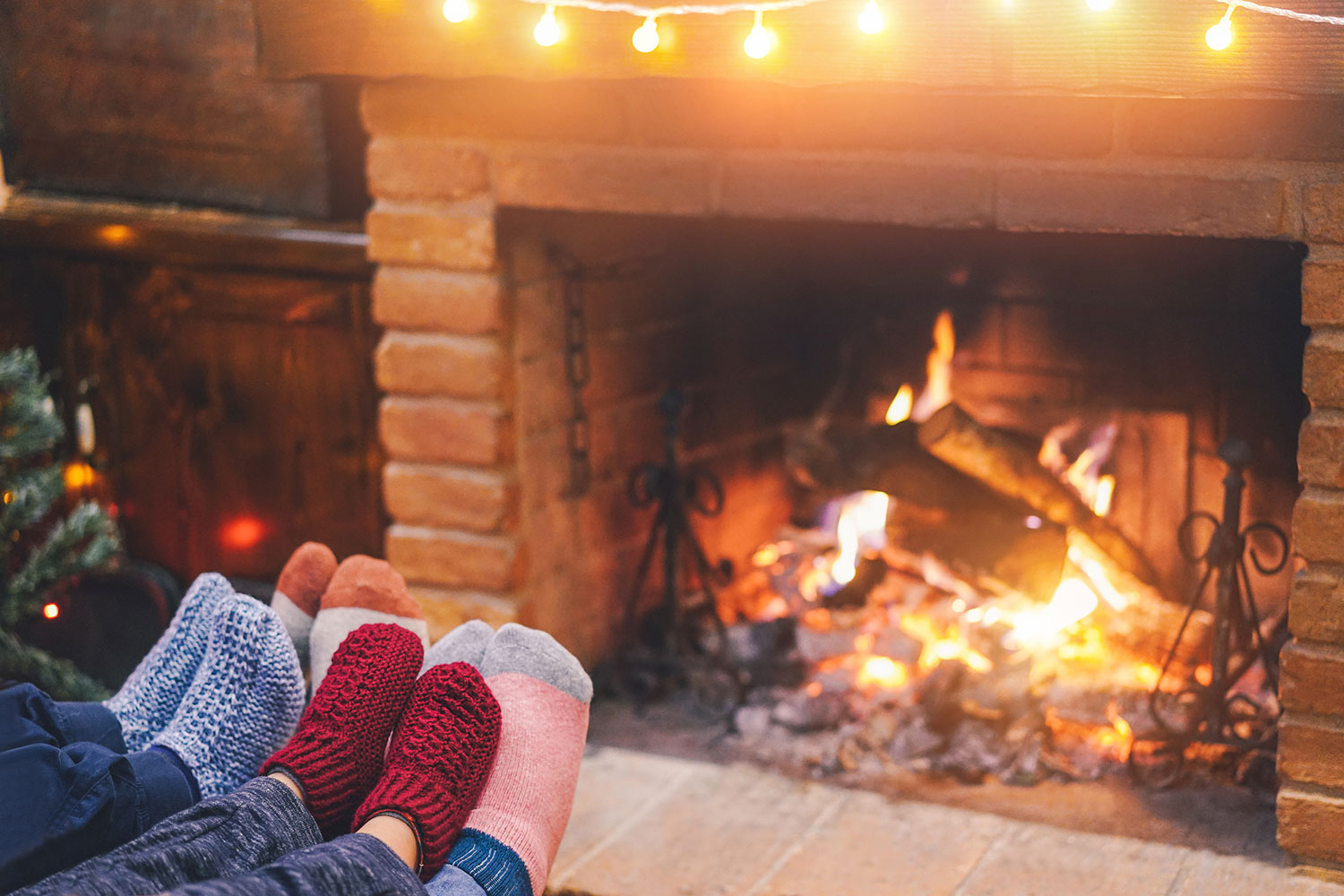 Complete your festive redesign with a roaring fire. We have a huge range of fire grates and dogs to complete the look. Then all you need to do is brew up some hot chocolate or mulled wine and toast some marshmallows to. It's really beginning to look a lot like Christmas…
We'll be back next month with some more seasonal ideas. Don't forget, we have new stock arriving almost daily, so pop along to have a browse, and give us a call if you're after something in particular.
Image references
Main image A Fireman's Wife (via Instagram)
Dining table (Christmas) Archi Chef (via Instagram)
Dining table Better Homes and Gardens
Jam jar centrepiece Clean and Scentsible
Wooden centrepiece Country Living
Church pew  Bridgefield Cottage (via Instagram)
Lights Distinct Designs
Dresser Lorrie Cos (via Instagram)
Fireplace Adobe Stock images